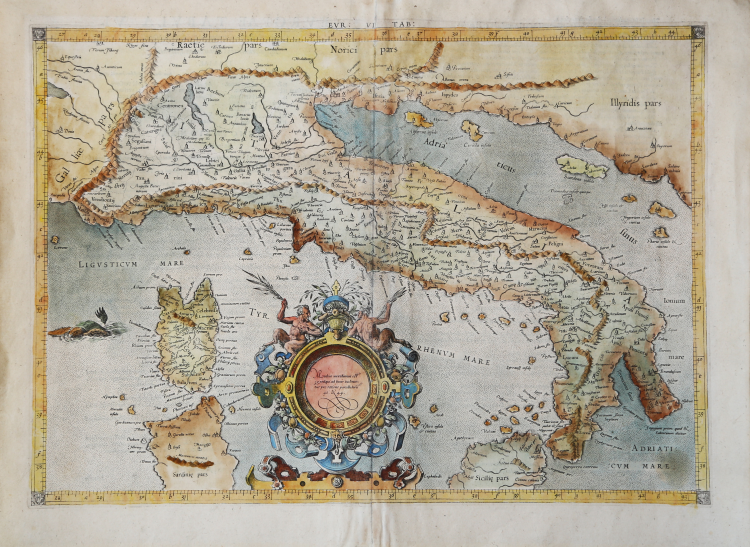  
| | |
| --- | --- |
| Reference: | S43535 |
| Author | Gerard MERCATOR (Kremer) |
| Year: | 1578 ca. |
| Zone: | Italy |
| Printed: | Cologne |
| Measures: | 480 x 345 mm |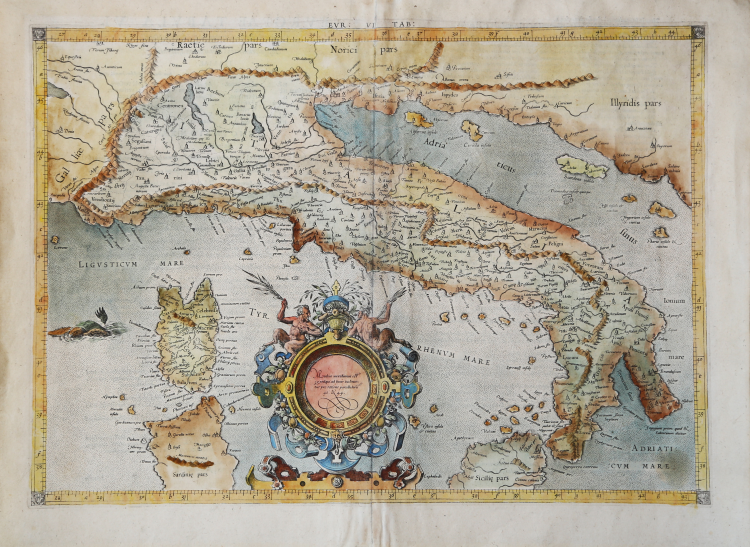  
| | |
| --- | --- |
| Reference: | S43535 |
| Author | Gerard MERCATOR (Kremer) |
| Year: | 1578 ca. |
| Zone: | Italy |
| Printed: | Cologne |
| Measures: | 480 x 345 mm |
Description
Ptolemaic map of Italy prepared for the Cl. Ptolemaei Alexandrini, Geographiae Libri Octo, first published in Cologne by Gottfried von Kempen (1578) and then reprinted by the same publisher in 1584 (Van der Krogt 1, 502) and then by Isaac Elsevier for the Petrus Bertius' Theatrum Geographiae veteris (Leyden 1618).
Mercator's interpretation of the 28 Ptolemaic text was possibly one of the truest undertaken up until that time. He had spent 13 years researching, drawing and engraving the maps at much commercial sacrifice to himself, having seen Ortelius's Theatrum and De Jodes Speculum published, to become both technical and commercial successes. In later life he devoted himself to his edition of the maps in Ptolemy's Geographia, reproduced in his own engraving as nearly as possible in their original form.
This example comes from the Theatrum Geographia Veteris of Petrus Bertius published in Leiden in 1618, which combines Mercator's Ptolemy, the 8 plates of Moretus to represent the Tabula Peutingeriana and 14 historical maps of the regions of Europe derived from the Parergon of Ortelius.
Copperplate with fine later hand colour, traces of central fold glue visible on verso otherwise good condition.