Tabula Europ. Sexta Italiae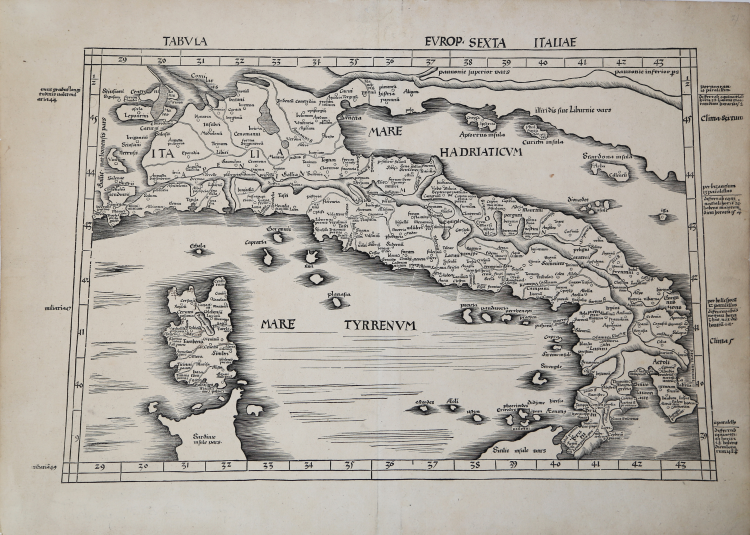  
| | |
| --- | --- |
| Reference: | S40319 |
| Author | Martin WALDSEEMULLER |
| Year: | 1513 |
| Zone: | Italy |
| Printed: | Strasbourg |
| Measures: | 630 x 460 mm |
Description
A rare and important map of the peninsula, taken from the first edition of the Geographie Opus Novissima Traductione e Grecorum, 1513. The first modern atlas, prepared by Martin Waldseemuller using the translation of Mathias Ringmann.

This is one of the most important editions of ptolemy, containing many new regional maps. Twenty new maps based on contemporary knowledge were included in addition to the traditional body of twenty - seven Ptolemaic maps derived from the 1482 Ulm edition. Schott's edition was commenced by the most famous of all early sixteenth - century cosmographers, Martin Waldseemuller and his associate Mathias Ringmann, partly at the expense of Duke Rene of Lorraine. It was brought to completion by Jacobus Eszler and Georgius Ubelin.

Woodcut, with full margins, very fine condition.