Christ and the Magdalene (Noli me tangere)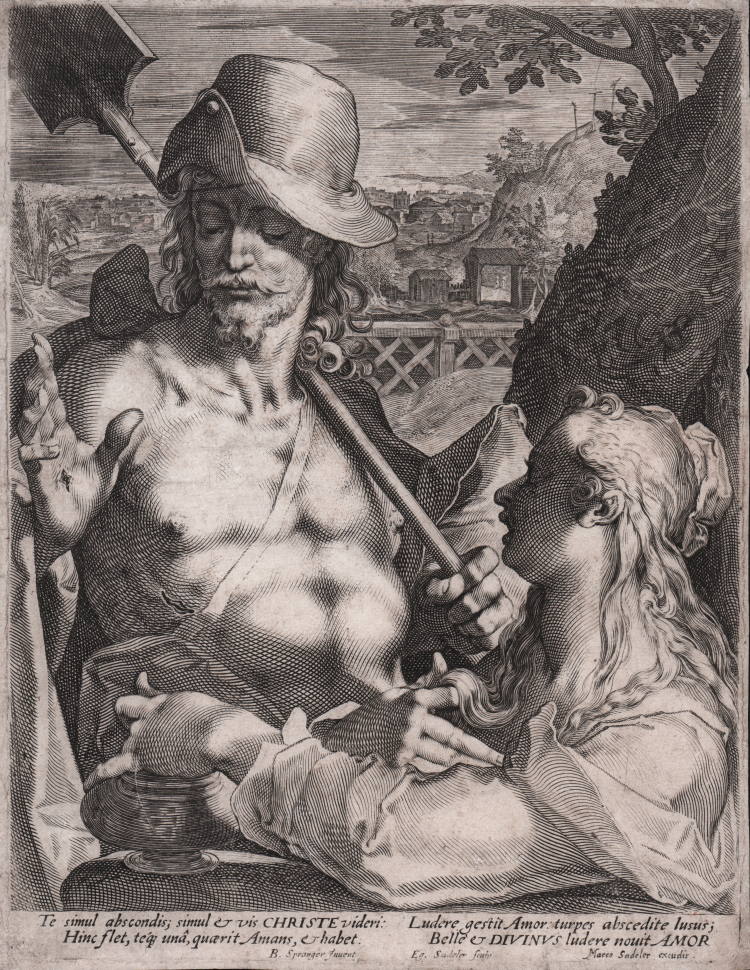  
| | |
| --- | --- |
| Reference: | S45136 |
| Author | Aegidius SADELER II |
| Year: | 1600 ca. |
| Measures: | 215 x 285 mm |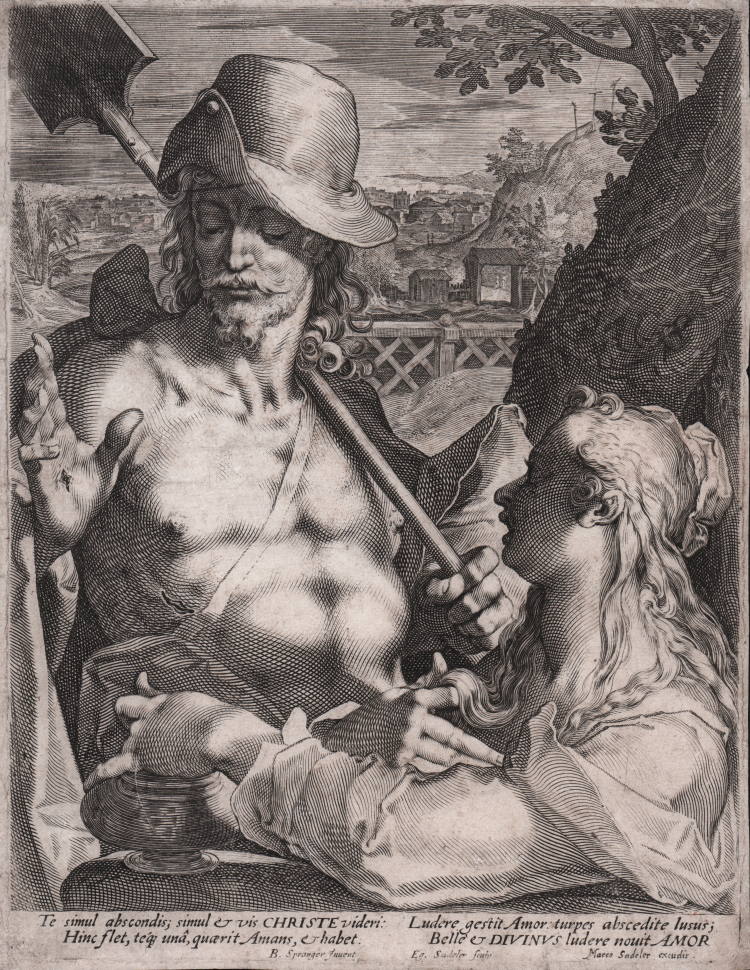  
| | |
| --- | --- |
| Reference: | S45136 |
| Author | Aegidius SADELER II |
| Year: | 1600 ca. |
| Measures: | 215 x 285 mm |
Description
Christ as a gardener at left, with a spade over his left shoulder, St Mary Magdalene at right looking at him and touching an ointment jar, to heal His wounds; second state with Marco Sadeler publisher's address; after Bartolomeus Spranger.
Engraving, circa 1600, Lettered and signed in Latin in lower margin: "Te simul abscondis, ... / ... ludere novit amor." and "B. Spranger Inuent." and "Eg. Sadeler sculp.".
The international Mannerist style of numerous artists who worked at the court of Emperor Rudolf II (1552-1612; reigned from 1576) in Prague was characterized by particularly sensual depiction of figures in complicatedly expressive postures. Bartholomäus Spranger from the Netherlands, who had worked in Italy, was one of the leading painters there from 1580. Aegidius Sadeler, a member of an important family of engravers, was court copper engraver from 1597. Based on Spranger's drawings, he modeled the near-sighted bodies with brilliant, yet extremely regular engraving and "swelling waists" in front of a view of the landscape with the hill of the Crucifixion. Mary Magdalene's desire to touch Christ's beautiful body with her hand from the ointment jar is seldom felt so clearly.
Bibliografia
Hollstein / Dutch and Flemish etchings, engravings and woodcuts c.1450-1700 (61.II).