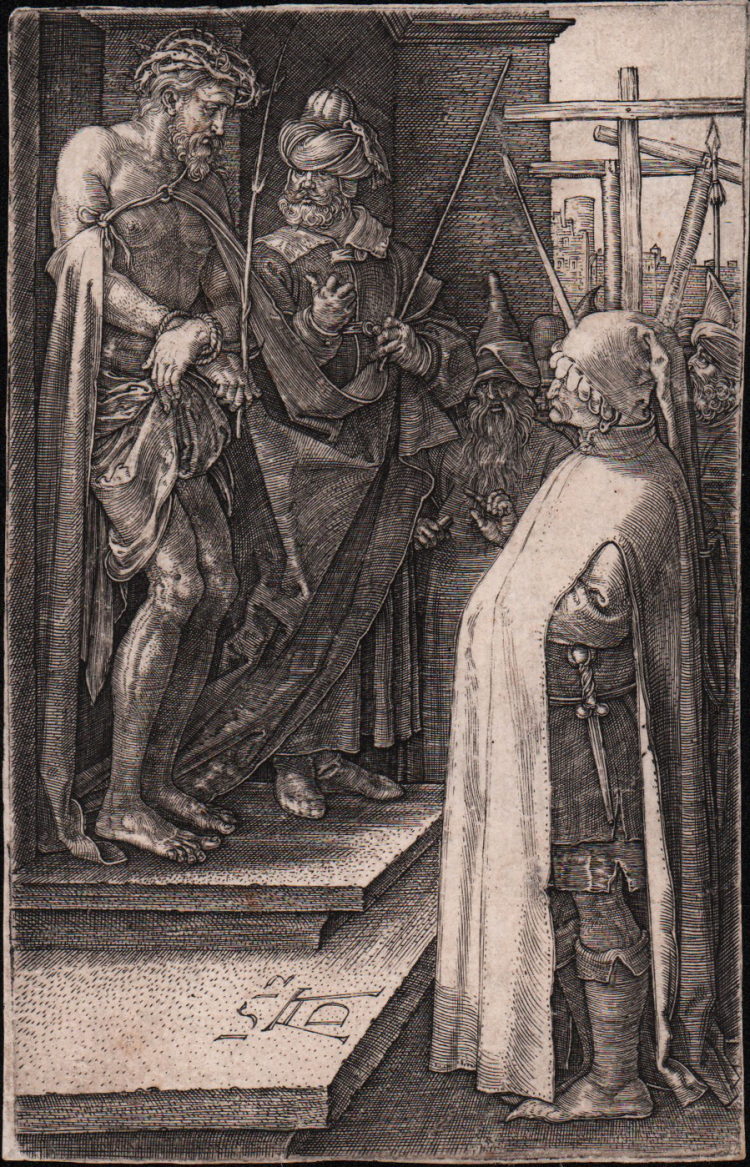  
| | |
| --- | --- |
| Reference: | S41420 |
| Author | Albrecht DURER |
| Year: | 1512 |
| Measures: | 75 x 118 mm |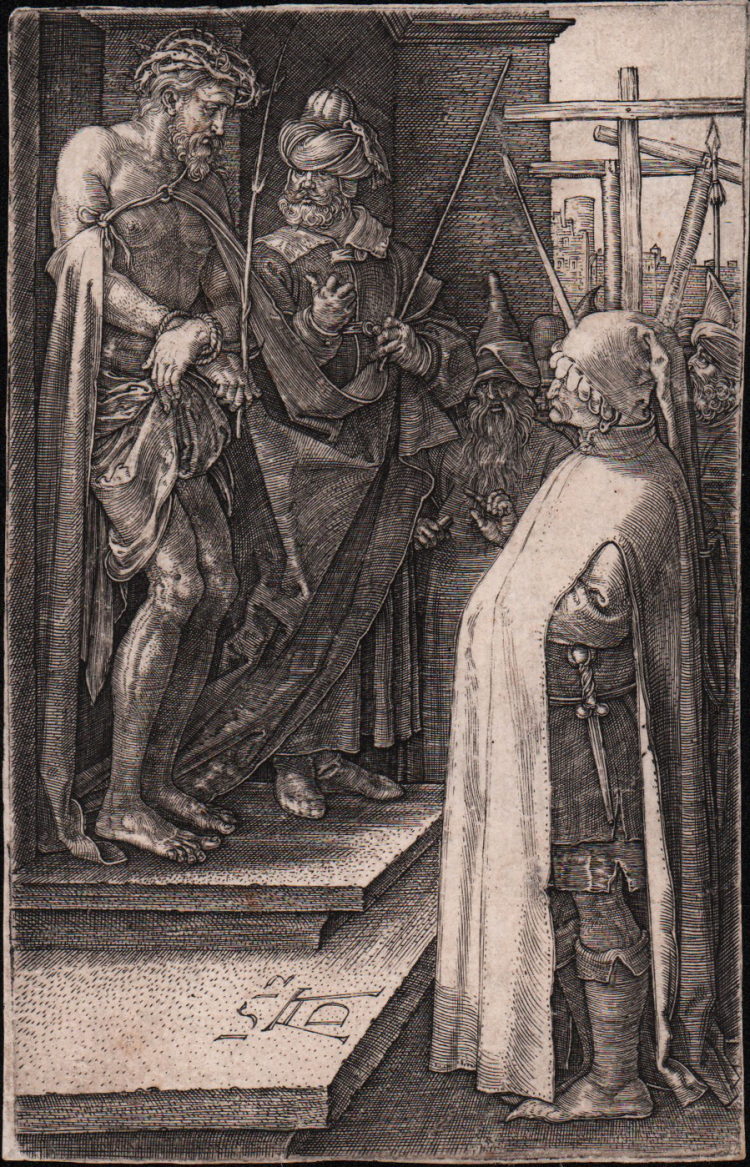  
| | |
| --- | --- |
| Reference: | S41420 |
| Author | Albrecht DURER |
| Year: | 1512 |
| Measures: | 75 x 118 mm |
Description
Engraving, dated and monogrammed '1512/AD' on step, lower centre.
A fine impression of the second issue described by Meder (b/c), printed on contemporary laid paper, trimmed to the borderline, a small spot at the top, otherwise very good condition.
From the series The Engraved Passion.
Between 1507 and 1513, Dürer worked on two series of the same name in different techniques. Simultaneously with the woodcut cycle Passion he created a copperplate series Passion, known as The Engraved Passion. The earliest sheet of the cycle is dated 1507, the latest 1513, most plates were engraved in 1512. 
In contrast to the woodcut version of this subject, Dürer has here reverted to the general composition of Schongauer's engraving, albeit with many changes in details. Wölfflin (1905, p. 231) has put it most succinctly: "Nothing can compare with this engraving. Two opposites are here presented with the greatest economy and limitation. Suffering is contrasted with compassion. Although the expression of suffering is subdued, it is unmistakable." The crowd in the background is indicated by the adroit arrangement of the three crosses. 
Bibliografia
Bartsch, 10; TIB 1001.010; Strauss, The Intaglio Prints…, n. 62, p. 176; Meder 10.