Basilica S Laurenti extra muros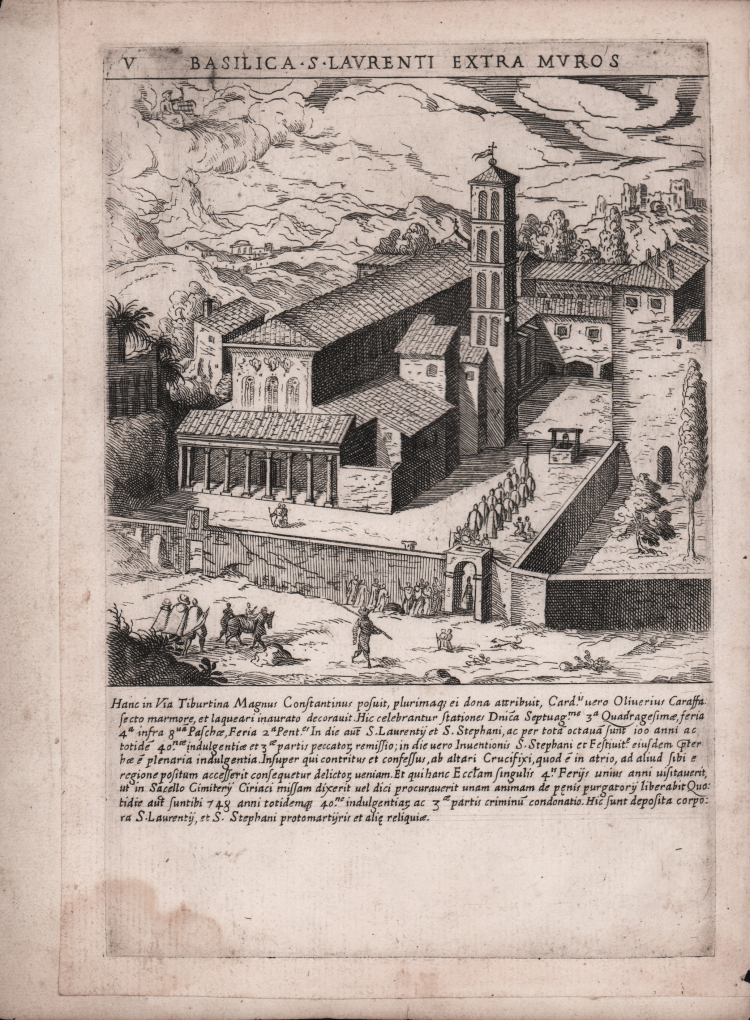  
| | |
| --- | --- |
| Reference: | S35247.5 |
| Author | Francesco VILLAMENA |
| Year: | 1609 |
| Zone: | San Lorenzo fuori le mura |
| Measures: | 142 x 215 mm |
Description
Etching and engraving, 1609, unsigned.
The work belongs to a series of 7 plates depicting Basilicas of Rome. Each plate presents in the upper center, the Latin name of the church; a perspective view, about 142x130mm; below the image, a long historical notation about the building of the church, its cults and relics preserved.
At the bottom of the first panel - San Giovanni in Laterano - we find the excudit Franciscus Vill'aęna excudit Romę. Cū Privilegio Sum. Pont et Superiorū licentia Anno 1609.
The work is extremely rare and is not listed in the main repertories.
The collection was present in the collection of the Palazzo Massimo, as we learn from Vittorio Massimo, in Notizie istoriche della Villa Massimo alle Terme Diocleziane... of 1836.
Magnificent proof, printed on contemporary laid paper, with margins, applied to contemporary paper (probably belonging to a small album), in excellent condition.