Head of Christ crowned with thorns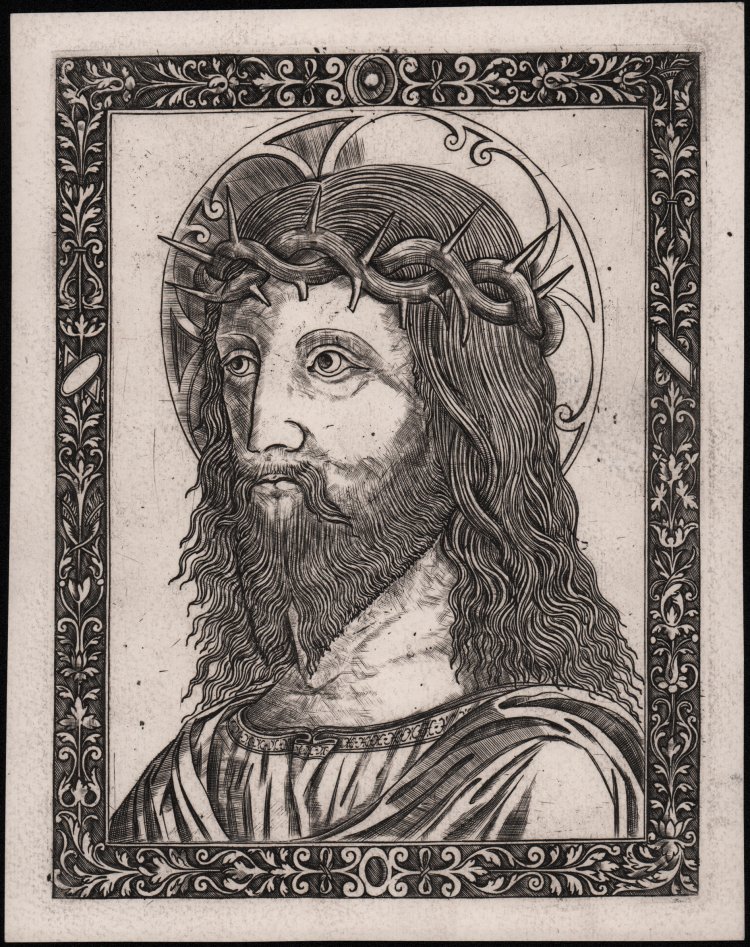  
| | |
| --- | --- |
| Reference: | S42041 |
| Author | Giovanni Pietro BIRAGO |
| Year: | 1510 ca. |
| Measures: | 140 x 183 mm |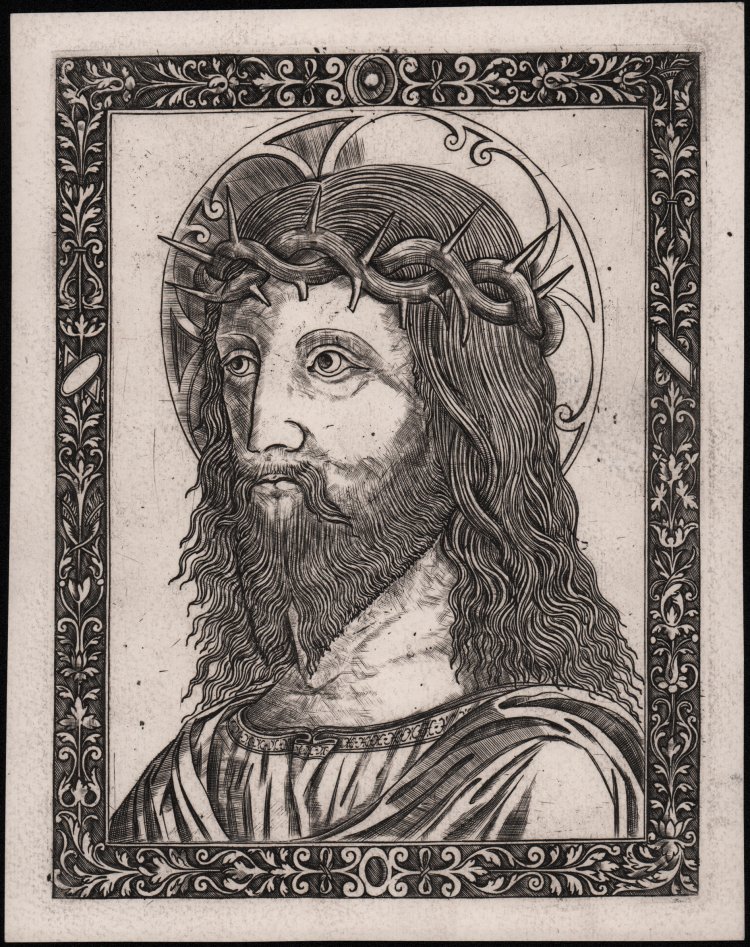  
| | |
| --- | --- |
| Reference: | S42041 |
| Author | Giovanni Pietro BIRAGO |
| Year: | 1510 ca. |
| Measures: | 140 x 183 mm |
Description
Engraving, 1510 circa, unlettered.
Known only in late impressions, the engraving was first described by Kristeller and given to the artist now conclusively identified as Giovanni Pietro Birago, whom Kristeller mistook for Fra Antonio da Monza. 
With strong reservations, Hind retained the attribution (under the alias of the Master of the Sforza Book of Hours), while noting that in any case the print was evidently Milanese. In fact, it shows none of the hallmarks of Birago's personal manner, and the attribution (which appeared unlikely to Levenson et al.) must be decisively rejected. An association with the Milanese school, however, is quite acceptable. The border with a light pattern of foliage against a darkly shaded ground is similar to the ornamental pilasters in an engraving by Giovanni Maria da Brescia (TIB 2520.002), comparable ornament being found in The Crucifixion with St. Catherine of Siena and the Blessed Margaret of Hungary (.024) and in various early Milanese woodcuts (for which, see Kristeller 1913, pp. 25 and 47; Hind 1935, pp. 515 and 520; Lippmann 1888, p. 145; Alberici and De Biasi, no. 17).
More general comparison may be made with two contemporary Milanese woodcuts, iconic images of an Ecce Homo and a Christ Carrying the Cross (ill. Lippmann 1888, pp. 167 and 171); but Hind's suggestion that the engraving was inspired by the work of Andrea Solario, an important Milanese painter of the period, is less convincing.
A fine impression on laid paper, with margins, very good condition.
Bibliografia
Hind V, 78.6; TIB, 2411.023, p. 86.